Christmas times comes with many excitement for every Nigerian child. This is the time to visit friends, schools are on holiday, parents are not shouting at their kids to do assignment or read their books. This is the time you travel and see places, you got to eat your favourite food, drinks, snacks and gift are galore.
Below are some of the Christmas memories every Nigerian child can relate with.
Kids are excited for the Holiday Every kids is excited that they are taking a break from the many assignments and now they can dance and sing to their favorite Christmas carols.
Every Nigerian child is sure of getting present from their parents Every kid is waiting expectantly for a Christmas dress, shoe and present from their parents or guardians. Kids wear their best clothes and take a picture for memories.
3. Every kid make their best hairstyles
 Many kids go from the simple regular hairstyle to an elaborate wild hairstyle. During the Christmas period parents are willing to spend more this time. However for the boys they have to maintain their regular haircut by going to the salon or Barber. Some can dye their hair or add relaxer and gel to it from the regular haircut.
Delicious Food Galore
Food is in surplus. Every family is cooking and sharing to neighbours. Everyone eat to their satisfaction till their stomach says no. Admittedly, Christmas food are special, you got to eat anything –and to garnish the food, chicken must be involved. Not only that, drink, meat, suya meat and anything you want to think of.
Kids Visit their favourite places
 Christmas is a time of celebration. Many parents use this opportunity to take their kids to different places like amusement park, zoo, mountains or travel out. Some use this opportunity to visit long distance relatives or places they have seen on TV or books.
Christmas Parties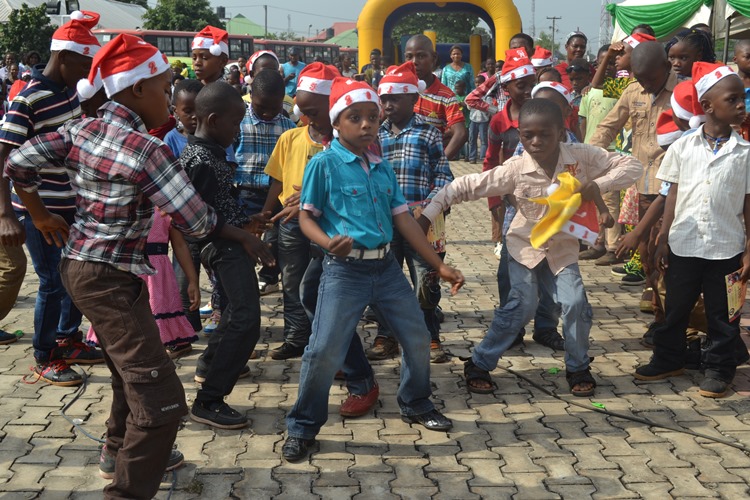 Everywhere you go is full of parties. Kids are excited to get gift from Santa Claus. They are happy to show others the clothes their parents bought for them. what can you ask for, Christmas is everything for a Nigerian child.
READ ALSO: African childhood memories