Mama once told me that a woman is valued when she is endowed with virtues and not loosed. Perhaps she said it to avoid things going awry and keep me focused on the most needful "VIRTUE" 
The Bible described a virtuous woman as one who is priceless and above rubies. Her qualities are as precious as pure gold and her good deeds are enough to speak for her. Although eloquent but not garrulous or loquacious for her words are seasoned with grace. She's mindful of the times and seasons and is focused on the things above.
Dearly beloved, don't be carried away by vain fallacies of this world. Don't allow peer pressure dictate your actions but decide on the path to follow. Don't be a Christian, lacking virtues. Pray and desire earnestly for the fruits of the spirit and seek to be decent at all time.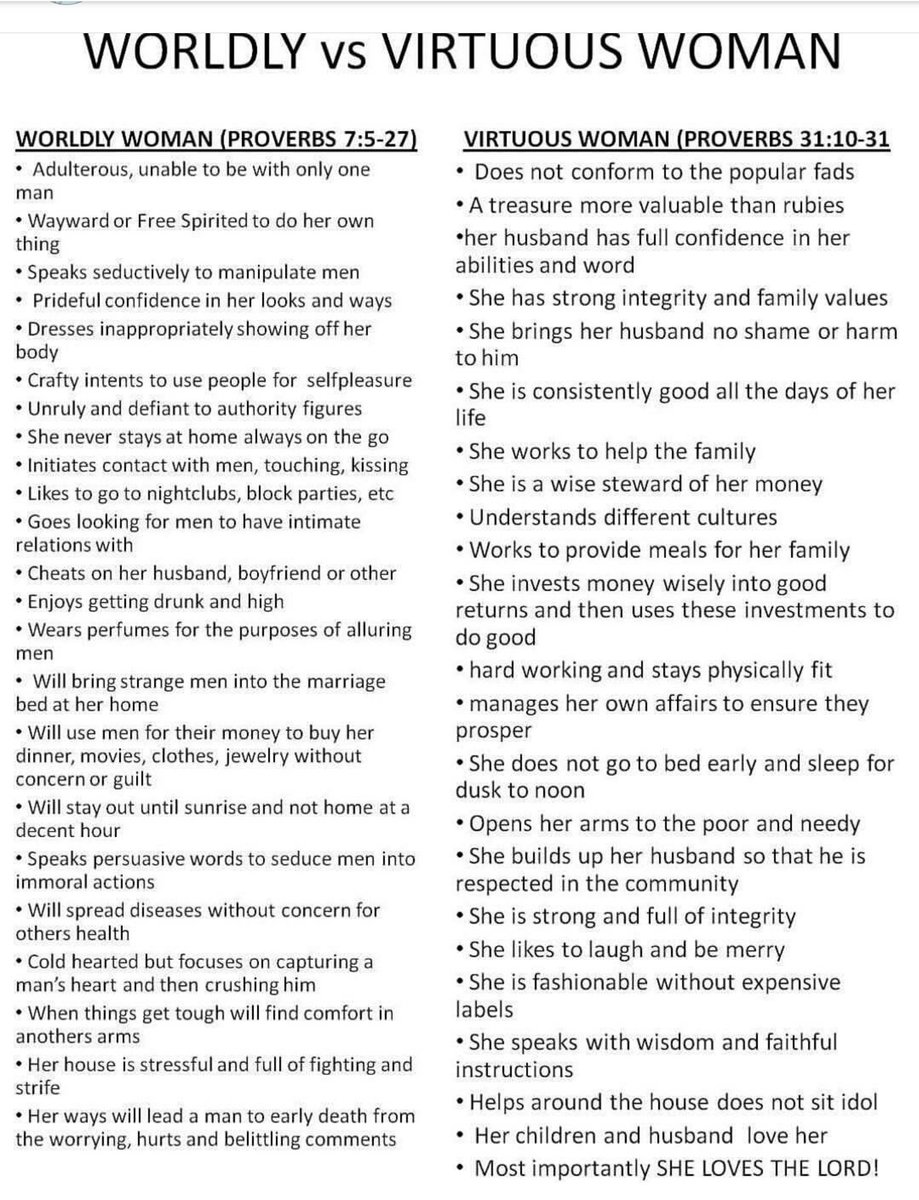 mgtowforums
#BE_MODEST
#HOLINESS_IS_OUR_BEAUTY
CHIOMA J